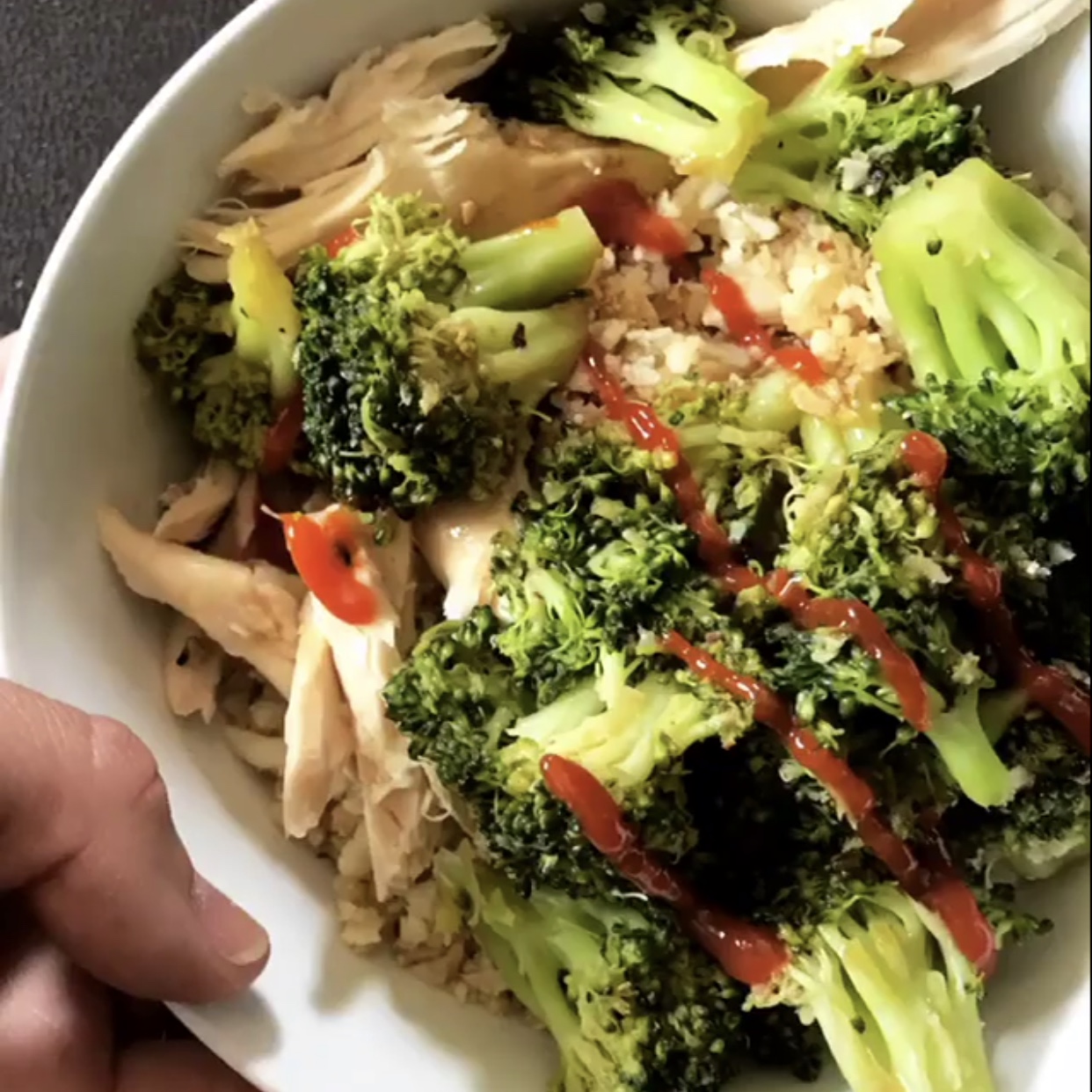 Simplified & Made Wellthy
These teriyaki bowls are a staple in our house. Fluffy cauliflower rice, low sugar teriyaki sauce, and broccoli. You can add organic chicken or wild salmon to this bowl for added protein! Pre-bought teriyaki bowls can be filled with sugar and sodium, I think you'll love this wellthy version of teriyaki sauce!
Cauliflower rice: Cut cauliflower into florets. Blend florets in food processor or vitamix. It may take a few small batches. Cook in large saucepan on medium for 3-5 minutes. Let cool on cheesecloth. Squeeze out excess liquid. Put back into sauce pan and cook for additional 3-5 minutes until fluffy. Or you can heat up premade cauliflower rice!


Teriyaki sauce: put garlic, coconut sugar, honey, and coconut aminos (buy here) in sauce pan and cook on medium. Add 1 cup of water and ginger. Mix thoroughly. Put arrowroot starch (buy here) or cornstarch into small bowl with 1/4 cup cold water. This will thicken the sauce. Add to the rest of the ingredients and let it cook until desired thickness.

Broccoli: You can steam broccoli or cook in sauce pan. To cook in saucepan, add some water and cover with lid while cooking on medium. Mix every few minutes and add water once its dried up. This method keeps most of the nutrients. You can also add teriyaki sauce to the broccoli while its cooking for more flavor. Cook until broccoli is to desired texture.

Put all the ingredients together with organic chicken or wild salmon! Top with Sriracha and enjoy!