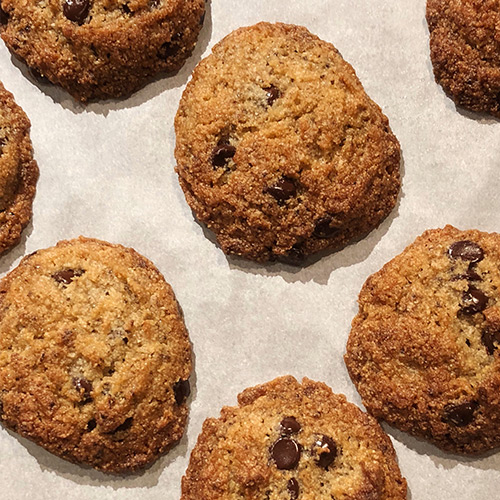 Simplified & Made Wellthy
My in-laws were doing keto for a few months & tried countless keto dessert recipes. My sister-in-law ended up making a cookie recipe I couldn't believe! It tasted amazing for being sugar free, vegan, gluten free plus keto. They're the ultimate guilt-free dessert.
Preheat oven to 350 degrees

Let chia seeds and water sit in a bowl or stand up mixer together for 5 minutes. Add xylitol, stevia, brown sugar, coconut oil and vanilla extract. Mix on low until well combined.

In a separate bowl, combine almond flour, baking soda and salt. Add this dry mixture to the wet ingredients. Mix slowly on a low speed. Mixture should be moist but not sticky. If too dry or crumbly, add extra water. If the mixture is too wet, add in almond flour to thicken.
Use melon baller to scoop 1 inch sized dough rounds onto a parchment lined cookie sheet. Bake for 8-10 minutes or until golden brown.
Let cool and enjoy!